She's finally here... our newest little cousin, the adorable and sweet natured Ashlee Mae! I was blessed to bring them some meals and photograph this super mellow girl and boy was it fun watching this special family during this difficult and incredibly precious time of transitioning from a family of 3 to a family of 4! Here are just a couple of pictures and I hope to post more soon: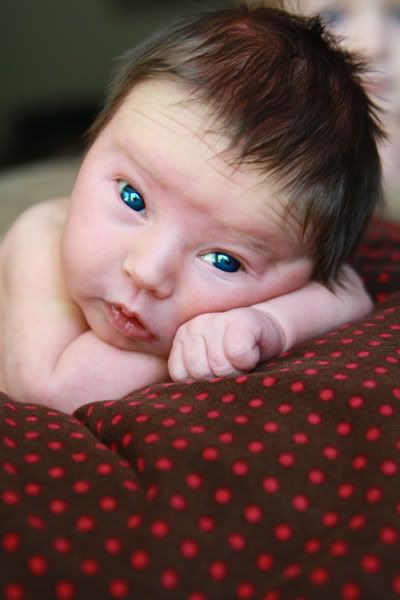 Ashlee Mae born August 12, 2009

Big Sister Hannah - turned 3 just three days before baby Ashlee was born! Happy Birthday Hannah!